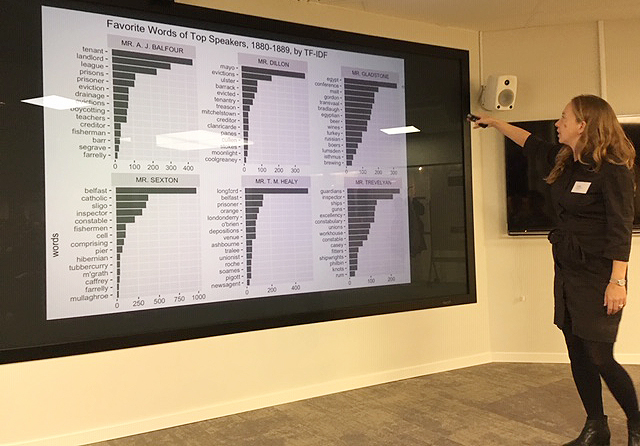 12 September 2019
Last week, Erik and Fredrik from WeStAc arranged the symposium "Computational Text Analysis and Historical Change" in Humlab, the digital humanities center at Umeå University. This interdisciplinary event gathered 15 speakers, including five keynotes, from 8 different countries. Some of the talks included concrete and hands-on examples of how to detect prejudices about race in American 19th century fiction, and how different weight measurements can reveal unknown topics in political debates. More importantly, the symposium generated valuable discussions on a more general level: How do we apply a "purposeful data modification" (to quote David Mimno's keynote) in our research process? And, as Patricia Murrieta Flores rhetorically asked, how do we use computational methods of today to study space and place in texts from a historical time when space and place were understood in a completely different way? For us working with the WeStAc project we got a lot of inspiration and creative ideas, as well as hands on advices of what one should do (and not do) when engaging with large-scale text analysis methods.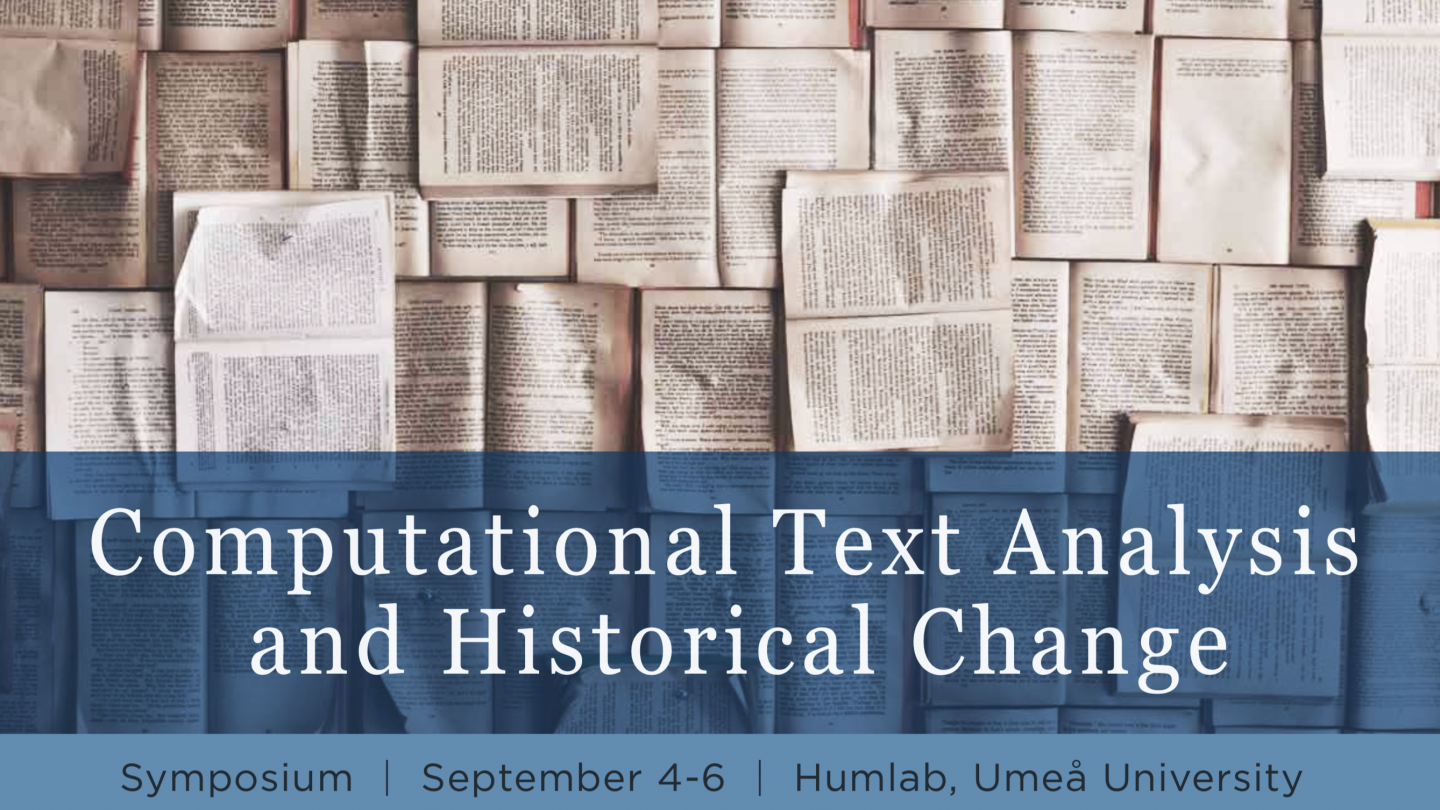 20 June 2019
As one of the first research activities linked to the project Welfare State Analytics, project members Erik Edoff and Fredrik Norén are arranging an international conference at Humlab, Umeå University: "Computational Text Analysis and Historical Change" on September 4–6. The starting point of this interdisciplinary event is as follows: Considering the possibility to process large amounts of text data through methods such as probabilistic topic models or word embeddings, how can historical transformations of culture and society be empirically measured in novel ways? The conference will have five keynote speakers: Sarah Allison (Loyloa University),Jo Guldi (Southern Methodist University), David Mimno (Cornell University), Patricia Murrieta-Flores (Lancaster University) and Mikko Tolonen (University of Helsinki). If you are interested in attending – contact erik.edoff@umu.se or fredrik.noren@umu.se. The full program can be found here: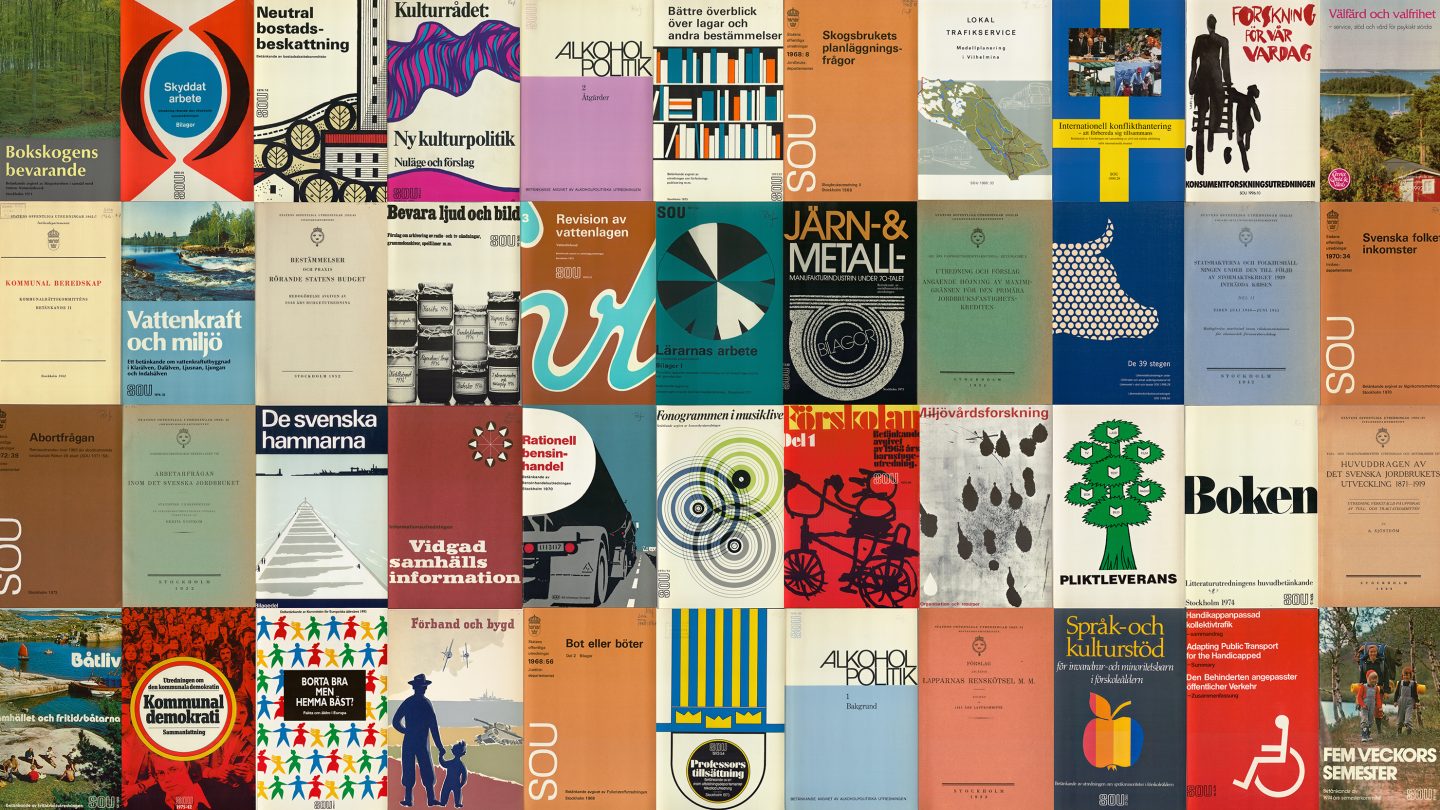 8 June 2019
Fredagen den 10:e maj påbörjades forskningsprojektet "Välfärdsstaten analyserad. Textanalys och modellering av svensk politik, media och kultur, 1945-1989" på Kungliga biblioteket. Det är ett långt projekt (fem år), men vi är alla nöjda med att äntligen få dra igång projektet. I den första fasen handlar det visserligen mest om att påbörja ett samarbete mellan oss universitetsforskare och utvecklare och personal på Humlab och det nya KBlabb – liksom att få den tekniska infrastruktren på plats. Eftersom projektet kommer att arbeta med flera stora dataset lutar det åt att vi under hösten framför allt kommer att koncentrera oss på att iordningsställa den data som finns (i de redan digitaliserade) Statliga offentliga utredningarna samt den data som ligger öppen på Riksdagens öppna data. På den här bloggen kommer vi att kontinuerligt uppdatera vad som händer i projektet – liksom de aktiviteter vi ägnar oss åt.